fade Canada Street Team: fade Street Teams -... →
fadecanada: There's been a few additions to the #fadefamily in terms of street teams, which is great! So if you haven't already, stop by your country's street team (if yours has one) and say hello. And if your country doesn't have a street team, why not start one? North America: Fade USA Street Team …
Shnozzberries: fade USA Street Team →
shnozzberries: Seen Deadman Wonderland and wondered about fade, the masterminds behind the theme song "One Reason?" Hopefully, you've already found them on Facebook, and a lot of you probably want them to come to the USA, too, right? If you want fade to come to America, you need to help us promote them!…
Subscribe to the fade ST email via the "Ask"...
bigapplestyle: It's as simple as that!  Just shoot me your email, twitter handle & country through the "Ask" function on my tumblr (www.bigapplestyle.com) and I'll add you to the list! Pass on this bit of info please! 
OMG Y'all...Kansei's On Twitter! @_@
bigapplestyle: Wow… What trickery took place to make this happen?! I don't know but Kansei, one of fade's oh-so-loveable guitarists has finally joined Twitter! Send him a shout out at @kansei_fade!
BigAppleStyle: PSA: Music Piracy Hinders Bands... →
bigapplestyle: Yes, you read my title correctly. Music piracy can directly affect an international artist's ability to tour in new markets. First off…let me start by giving some background. I had a fadeST'er send me an email letting me know that someone had posted almost all of fade's catalog up on Youtube….
Today is Jon Underdown's Birthday!!!
bigapplestyle: Yup!!! Today is Jon's birthday! If you have twitter shoot him a happy bday tweet by using the hashtag #HappyBdayJon to @Jon_Underdown
#fade天TEN - fade Discography
fadecanada: fade A Moment of Truth Under the Sun To Find A Better Tomorrow Age of Innocence Kings of Dawn 天TEN
BigAppleStyle: fade Fan Video Beautiful Deadline... →
bigapplestyle: Hi All! Thanks for you patience with the details for submitting your lip synching/singing of fade's Beautiful! So, here are the details! I've created a 4shared account with a specific folder titled "fade Beautiful" for you to upload your videos. You will need to join 4shared to submit your…
BigAppleStyle: fade ST'ers! Now's Your Chance to... →
bigapplestyle: Yes! You read correctly! You squealed when they came on stage in Toronto & NYC. You sing along in your car/bedroom/bathroom to every fade song, and you even turned all your friends into fade fans too. Now, you can really be a part of the fade experience. As many of you already know fade…
fade Canada Street Team: fade Discography: fade →
fadecanada: fade's self-titled debut "fade" was initially released as premium limited CD at Tower Record in 2001, then was released fully into cd stores in Japan in 2003. It ranked 1st on Tower Record weekly chart in 2001 and in 2003 it ranked 3rd on Japan Countdown. 2001 was also the band's first live as…
fade Canada Street Team: Member Introduction: 5° →
fadecanada: Shingo Terasawa (5°) - Guitarist Birthplace: Shingu-shi, Wakayama, Japan Godo was born July 7th, 1977 in Japan and is the only member of fade who was neither born nor has lived in the US. Having met shortly after the band moved from New York to Tokyo he joined in 1998, having been…
fade Canada Street Team: Member Introduction:... →
fadecanada: Kansei Miyaji - Guitarist Hometown: New York Kansei was born March 3rd, 1978 and like Rui was raised in New York. The pair met at age 14 and have been playing together since. He was a co-arranger for the songs Rui wrote for the anime "NANA", has only been speaking english for several months…
fade Canada Street Team: Member Introduction: Rui →
fadecanada: Rui Watanabe – Drummer Birthplace: Cappaqua, New York Hometown: New York Rui was born on January 31st , 1978 and is drummer, founder, leader and producer of fade. He writes a majority of fade's music and often shares lyric writing duties with Jon. At age 14 he met Kansei in New…
fade Canada Street Team: Member Introduction:... →
fadecanada: Noriyuki Hashimoto – Bassist Birthplace: Japan Hometown: New York, NY Noriyuki was born on April 9th, 1977 and moved to New York at the age of 10. He met Rui at a Japanese weekend school at age 15 and joined the budding group not as a bassist (there was a bassist already at the…
I'm an addict for dramatics♪: Member Introduction:... →
fadecanada: Jon Underdown - Vocalist Birthdate: June 8 1979 Birthplace: Fallbrook, California Hometown: Seattle Jon's love for music first started when he was 2-3 years old, when his father would play guitar to get him to take a bath. It wasn't until seeing Eddie Vedder (Pearl Jam)…
6 tags
fadebook →
"like" fade on facebook for the most current information, exclusive videos and photos, and some awesome audio previews!
Speaking of Twitter...
Don't forget to follow us on Twitter! (@fade_st_usa)
6 tags
About fade...
Just some basic info about the great guys that make up this awesome band: Vocals: Jon Underdown Born June 8, 1979 Joined fade in 2001 (@Jon_Underdown) Guitar: Kansei Miyaji Born March 3, 1978 Founding member of fade (Kansei is a rebel and refuses to join Twitter, encourage him to join with the #bringkanseitotwitter hashtag) Shingo '5° (Godo)' Terasawa Born July 7,...
6 tags
fade's website →
Don't forget to sign up for the fade Street Team on their homepage! Help promote the band!  Street Teams are a super important part of band promotion! Not only do they help keep the bands connected, they spread the word. The more people that take notice, the higher the likelihood of the band being able to come to your neighborhood!
6 tags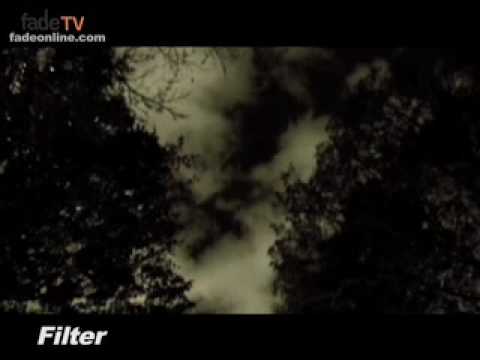 FREE JON UNDERDOWN: Street Teams! →
freejoncampaign: Now that so many have cropped up in the past few days, here's a master list of all the current active Street Teams. Please support your country's team and help spread the word. Don't see one for you country? Start one! fadeVenezuela: https://twitter.com/#!/fadeVenezuela fade_spanish: …
We're Officially on Twitter!
@fade_st_usa Follow us! :)
7 tags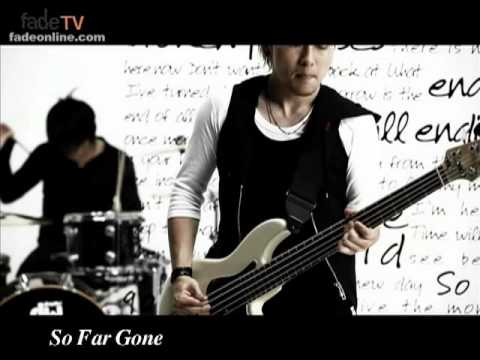 7 tags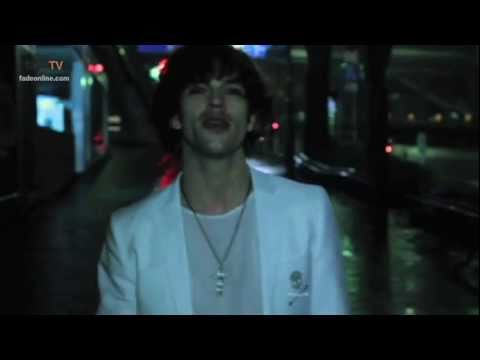 Why fade?
fade music style is 80's flavored authentic American hard rock sounds featuring twin guitars inspired & created based on their unique composition of this band with their international culture. Leader, rui and his good old friends kansei(G) & noriyuki (B) were born and raised in NY, has been cultivated their real American frontier spirit under their environment as Japanese. On the flip...